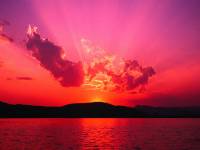 127915090575.jpg

69.52KB, 800x600
Anonymous - Wednesday, July 14th, 2010 - 4:41 PM
I have a question regarding power sources. I haven't read up too much on this sort of thing so I maybe off and this all comes from what I feel.

I can feel power from the Astral(I can kind of harness this.

A darker power source which kind of scares me so I stay away from this

A power source almost coming from the planet which I feel most connected to

I also feel a light or good power source but I haven't really tried to use it.

When I start to feel spiritually week or disconnected I try to meditate and draw from them.

Am I right on this or is it mostly in my head?

Also if I am right, and I do feel much more comfortable with energy from the earth

What sort of magic should I look into?