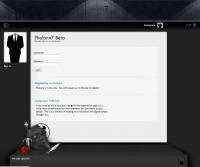 01_1317486452.jpg

97.47 KB, 1173x979
Prelucid ##Admin## - Saturday, October 1st, 2011 - 9:27 AM
Hi guys, I wanted to give you a heads up on stuff we're doing on the side, independent of Sanctuary, but in the future, hopefully finding a way to merge the two. We will migrate posts if the response is positive from you guys.

Phalanx (or Phalan+ as a joke) is my team's version of AnonPlus or Anon+, a project which initially started as one group's response to Google banning all people suspected of being Anonymous. Unfortunately that group fell apart and couldn't get anything done, so several rogue groups have stepped up to pick up the slack, mine included. You may see several AnonPlus appearing in the near future, but I'm only here to talk about ours.

It's part blog/part social network/part trended topics/part anonymous imageboard. We'd like to look for a way for you to monetize your work as well, whether it's coming up with a way for you to put up ads on your page, or allowing you to add sponsored campaigns or integrating feeds from other services.

We're starting to recognize the value in ownership and giving people credit for their work, which is why we're no longer developing Bastion software and moving forward with an overhaul in next iterations. It's now called Phalanx 7 and will be more personal-to-social centric.

People will have their own profile pages which consist of their posts, and instead of individual boards, it will focus more on trended topics so that there really is no limit to the topics people can filter out. It can be as general as +Paranormal, or as specific as +Slenderman. People can also exclusively post on their own pages if they want visitors to 'Tap their feed' or 'Tap dat' as our inside joke, but if they allow for public level privacy, it can appear in the trended feeds as well.

While it is more of a social network, we're Anonymous focused, so no personal identifying information is required and we will have a forced Anonymous switch to allow people only to receive Anonymous comments on their posts. There will also still be democratic moderation, so that posts in public feeds can be privatized to that individual's profile page if it's inappropriate.

Friending will work more like 'Following' and can be set to hidden so that we don't get neurotic concerns like 'Hey why don't you follow me back' if you care about that kind of thing.

--

If you have any suggestions or recommendations, we're keeping an open mind as it's still heavily under development.