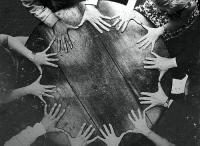 10_1319493978.jpg

114.43 KB, 500x365
Goet Sorceror - Monday, October 24th, 2011 - 3:06 PM
Howdy folks. I've been considering an idea over the past couple of days, and I think now'd be a good time to voice it.

Now that the League of /x/traordinary Gentleman is no more (or is it? I can't tell anymore), would it be a good idea to set up a cabal of some description to take its place? An organisation that explores, discusses, debates and researches various topics within the occult, especially more recent developments, and brings out new content for /x/ - a group where every member is up to something diabolical and interesting, where folk can collaborate on projects, and potentially improve /x/'s often-dreary occult scene.

What do you folks think? Would you be interested in joining (or simply following) a group like this? What issues do you perceive cropping up? What would you like to see this group do, and what would you decidedly /not/ like to see?