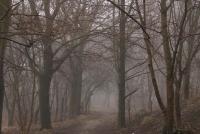 70_1335151669.jpg

149.22 KB, 1080x720
Cain - Sunday, April 22nd, 2012 - 8:27 PM
Hey all, long time no see. Life caught up with me there for a bit and for that I am extremely sorry, (especially to the role-playing group); I hope to be more active now that I have more time.

In all honesty this is more of a request than anything else. Does anyone here know of any good audio/video for a guided meditation session?

I'm specifically looking for "out of body" or "spirit guide" subject matter. Of course I've searched on Google and YouTube, but neither of those have proven useful.

Any useful tips on getting out of body?