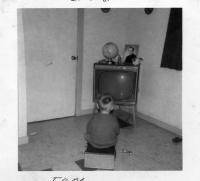 10_1336362485.jpg

36.34 KB, 604x544
Zebus Vampire - Sunday, May 6th, 2012 - 8:48 PM
Ouija thread. I've been browsing some of the more recent archives from /x/ out of boredom and started to wonder. Just what's the deal with Ouija? I've always thought that it is certainly something to be avoided and dangerous but why? Obviously the danger of opening a 'portal' for entities of some sort but how often does this happen/ how common is it?
Do any of you have personal experiences? I'm fascinated by transcript conversations, even if they are just trolls.
I can't remember where I saw it/read it but I recall an experiment where some people purposefully re-arranged a ouja board and had 'professional' psychics try to use it and meaningful messages instantly degenerated into gibberish. So what do you think? Paranormal or subconscious minds saying what we want to hear?