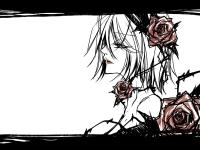 40_1315793009.jpg

98.04 KB, 800x600
The Recar - Sunday, September 11th, 2011 - 7:03 PM
This being the philosophical board, I feel obliged to ask a question. Now, this may be the cause of some debate, and I'm sure that I might just regret this eventually. That said, at the moment, it seems like a good idea. I myself am slightly confused on the matter, and would like to hear as much as I can about what you all believe. And that itself is the question.

What do you believe and why do you believe it?

Be as detailed as you feel the need to be, and tell only what you feel comfortable letting others know. I ask that any and all arguments involve the subject matter at hand, and I hope that everyone can be respectful of the beliefs of others, as ridiculous as it might seem to some. On that note, I think I'll leave you to your thoughts and respond only if clarification or a certain idea piques my fancy.