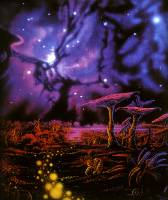 127771014746.jpg

179.34KB, 582x692
Anonymous - Monday, June 28th, 2010 - 12:29 AM
Has anyone else here read "The Miracle of New Avatar Power" by Geoff Gray-Cobb?

I just read it through yesterday, as I had heard it was reknowned as a very effective magical system, even for beginners, on another forum (The Fool Speaks). I was interested because though i have studied the occult for a very long time (4 or 5 years) i have yet to actually attempt to DO anything.

The more i read it, the more familiar it seemed, and then I realized; It's essentially Streamlined Hermetics.

That would explain why it is so effective, as Hermetics is a very effective system.

It's a really good system, and I'm already seeing results, less than 24 hours after i read the book, and simply mumbled the incantations as I said them, without even really TRYING to do anything. Just reading aloud so i could remember it better, and plugging in my desire where it told me to. The next day, I got a raise. My desire was more money. Might be a coincidence, but it was encouraging nonetheless

It requires no superfluous things like magical circles, tools, incense, etc. And it literally takes a max of 15 minutes to do...

» Comment too long. Click to view the full text.