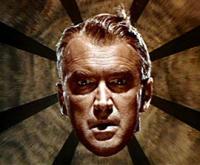 70_1365382577.jpg

19.42 KB, 270x222
Anonymous - Sunday, April 7th, 2013 - 5:56 PM
I found a weird vinyl record in my closet a few days ago that self-hypnotizes for deeper relaxation. It sparked my interest and now I've been on a kick to find things of a similar nature. I'm looking for any sort of audio aid that will take me to a state of mind, whether that is hypnotism for reaching lucid dreaming, some collections of sound waves that will induce an out of body experience, or maybe something that will take me on a journey. I'm open to anything. I've heard a lot of conflict regarding binaural beats but I've never really given them a shot. Thanks in advance.

Here's a few examples of what I've found already:

That vinyl record is by Dr. Aram H. Azadian. It's called Hypnotize yourself successfuly.

Sphinx of Imagination by Hypnotica. It was a little too hoaky for me, but I'd be willing to give them another shot.

Louise Huebner thanks to Cracked.com. Funny in a sense, but also interesting.

Paul Santasi's collection of hypnosis. Haven't listened to much of it yet.

Enigma might even be similar to what I'm looking for. I really dig that album MCMXC a.D. I also have other ambient...

» Comment too long. Click to view the full text.